Creating a New Artist
Before adding a new artist, check if their profile has already been added to the database.
Instructions
Log into the VR-All-Art Dashboard.
In the left side panel select Artist > New.

Step 1
Enter basic information about the artist: full name and short biography. The artist's name is required to move onto the next step, but you can skip writing the biography for now. We advise going back to this step once the Artist profile has been successfully created.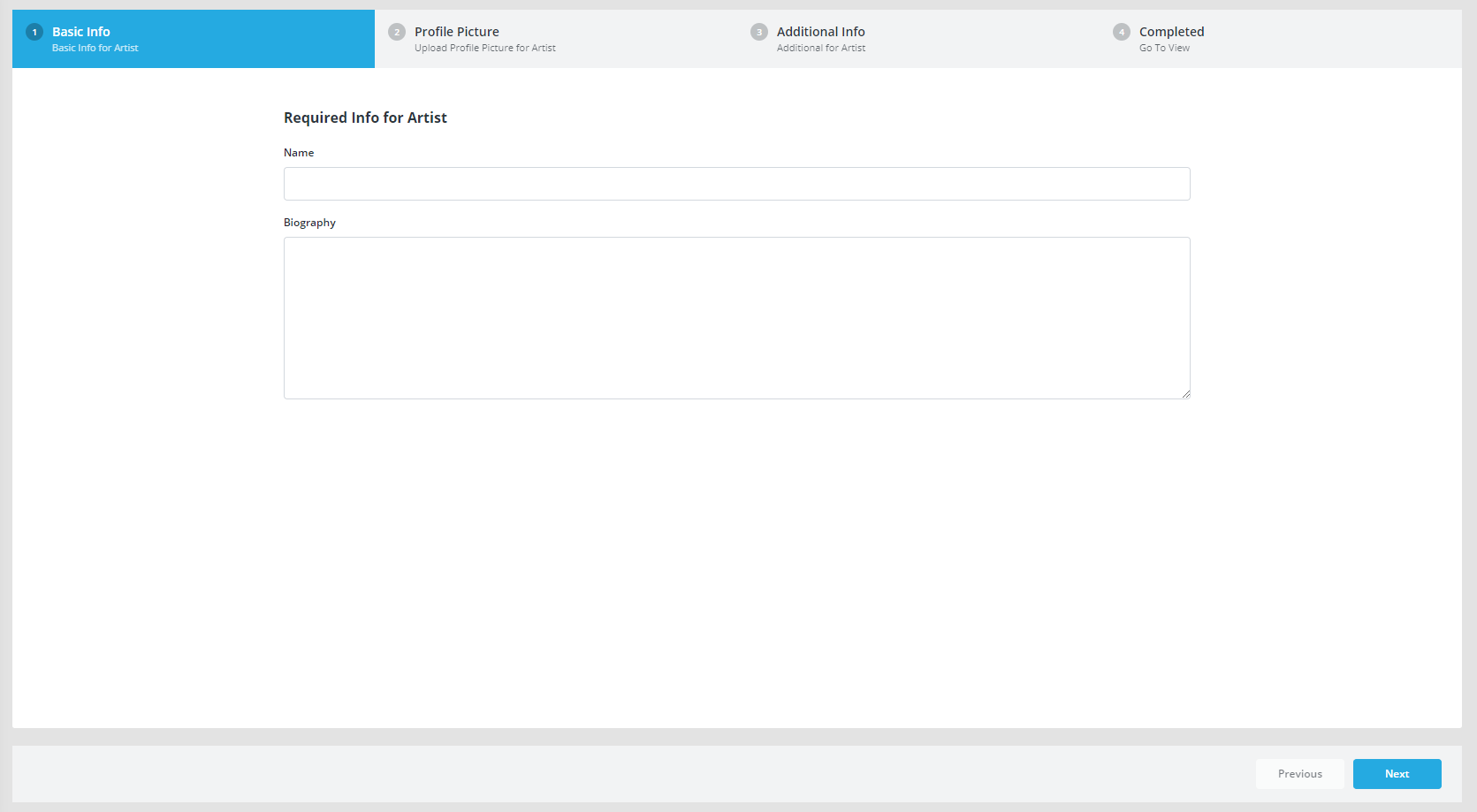 Step 2
Upload the artist's profile picture. The file should not be larger than (10 MB).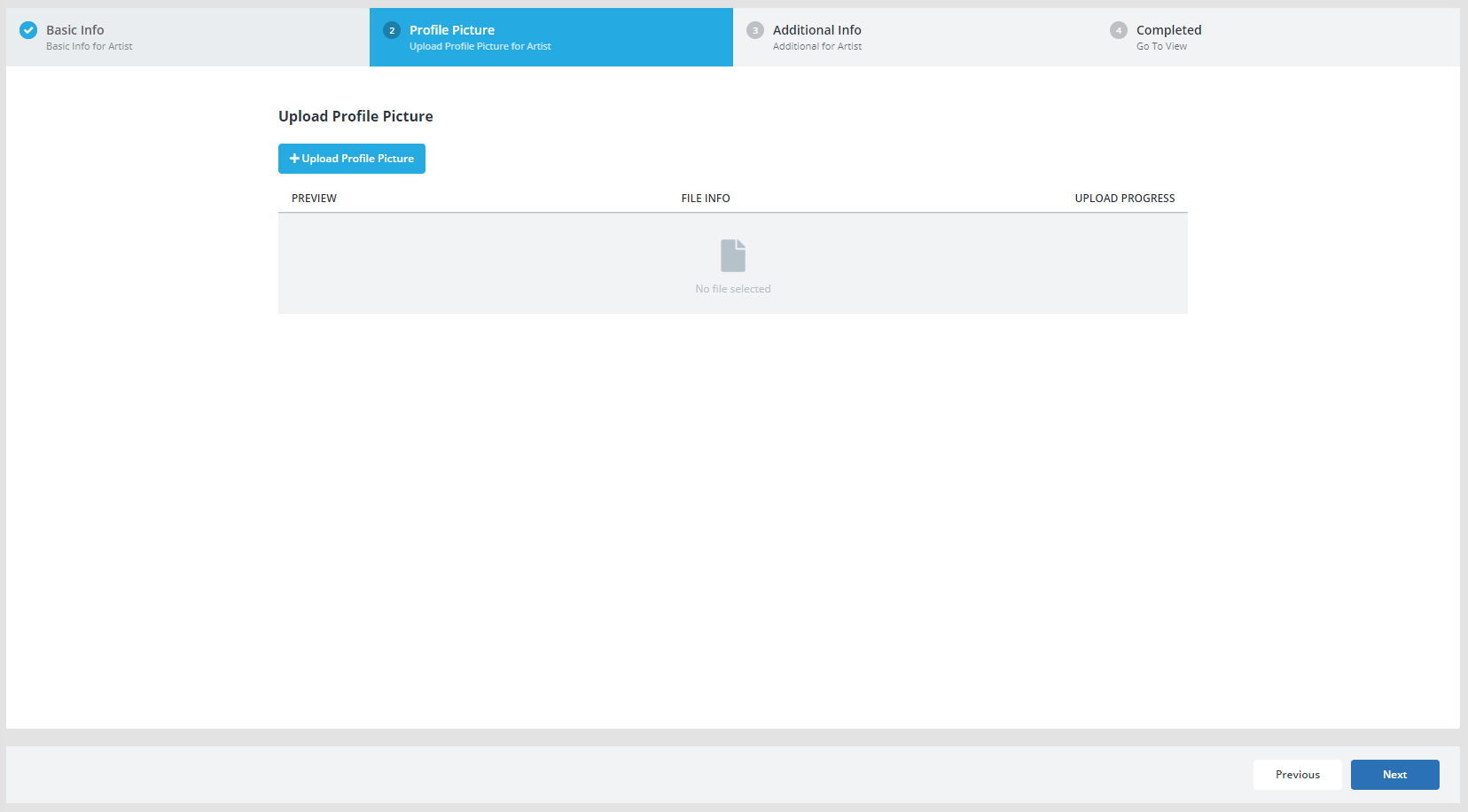 Step 3
Add more information about the artist: country and date of birth. This information isn't required.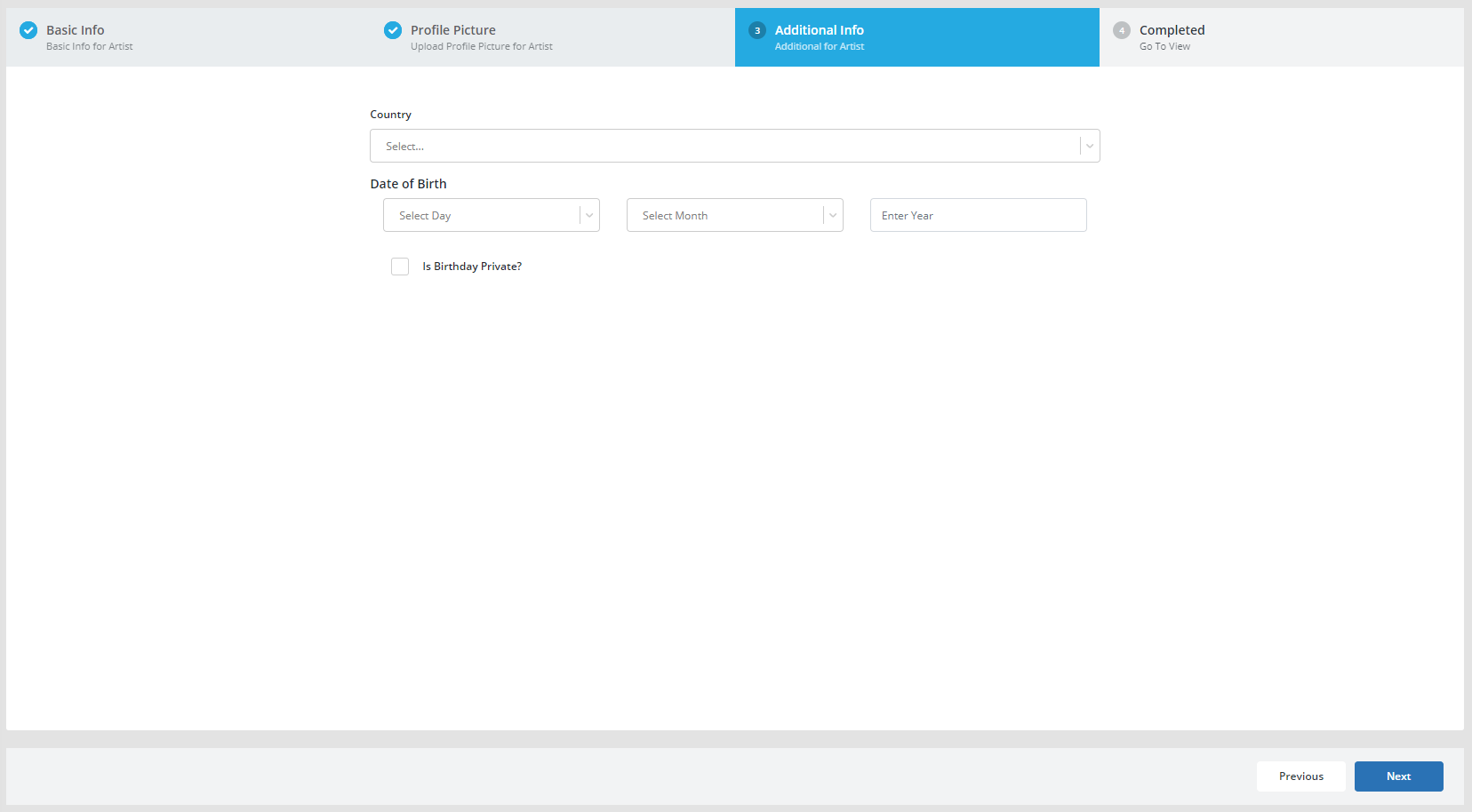 Step 4
You have successfully created a new Artist profile.